The puppies are now 8 weeks old, which can only mean one thing – that they start to leave their first home.  I should be feeling proud of my puppies and the wonderful homes they are going to – but I do feel sad that two puppies have gone.
Mr Purple and Miss Pink have left today…..
technical issues…. please put your head on to the left hand side to view the photos.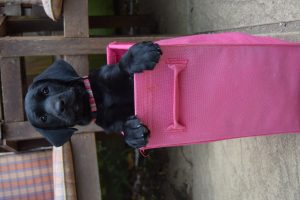 The Puppy gallery has been updated