Tillymint Collars
Tillymint Dog Designs have made some beautiful bespoke collars for my gang of woofs.
If you would like a personable service then please get in touch  as I can recommend Tillymint for collars. tillymintdogdesigns@yahoo.co.uk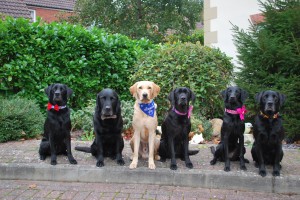 .
My collars have all had a slider tag made so they were put on at the time of ordering the collars.  Sue's Tags  Simple and effective the two separate businesses have teamed up to make life very easy for the customer.  The slider tags colour co-ordinate fabulously!