aw today has been hard…. Mr Blue has now left for his forever home.
I know all my buyers are lovely lovely people and this does help, nonetheless saying goodbye is hard.
Here is my favourite photo of Mr Blue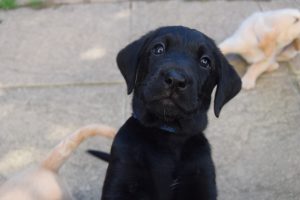 Im an emotional soul and how anyone can be puppy farmers is totally beyond me.  I have puppies because I enjoy the experience and love watching them grow.   Having learnt so much along the way about health testing and that every litter is different.  This litter contains 6 little heartbreakers, thank goodness I get to keep one this time.