Marchstone Majestic Maggie & Mekoro Storm Surge of Wickmoor
Maggie "Marchstone Majestic Maggie"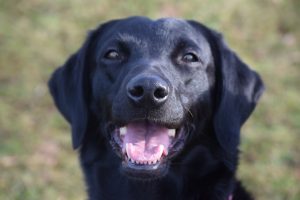 Elbows 0:0, Hips 3:3,
DNA tests : PRA (CBP Clear), CNM (CBP Clear) EIC (Clear), HNPK (Clear).
Current Clear BVA Eye Certificate January 2019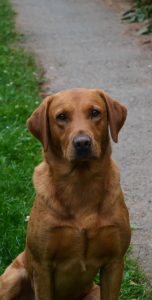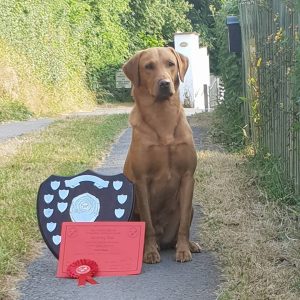 Harry "Mekoro Storm Surge of Wickmoor"
Elbows 0:0, Hips 4:4,
DNA tests : PRA (CBP Clear), CNM (CBP Clear) EIC (CBP Clear), HNPK (Clear), Narcolepsy (Clear),RD/OSD (Clear), SD2, Dwarfism (CPB),
Current Clear BVA Eye Certificate November 2018
Harry is a working gundog and a Novice Working Test Winner 2018
Maggie's health tests compliment Harry's extensive health test cv, which means any puppies resulting from this mating will be clear by parentage for PRA, CNM, EIC and HNPK.
It will also mean the puppies will not suffer from narcolepsy, retinal dysplasia or dwarfism (as having one parent,Harry, clear will mean the pups physically cannot get these conditions).
They will not be affected by Narcolepsy and also SD2
Pregnancy not confirmed. All the puppies are booked.