Marchstone Matilda Amore
27th July 2016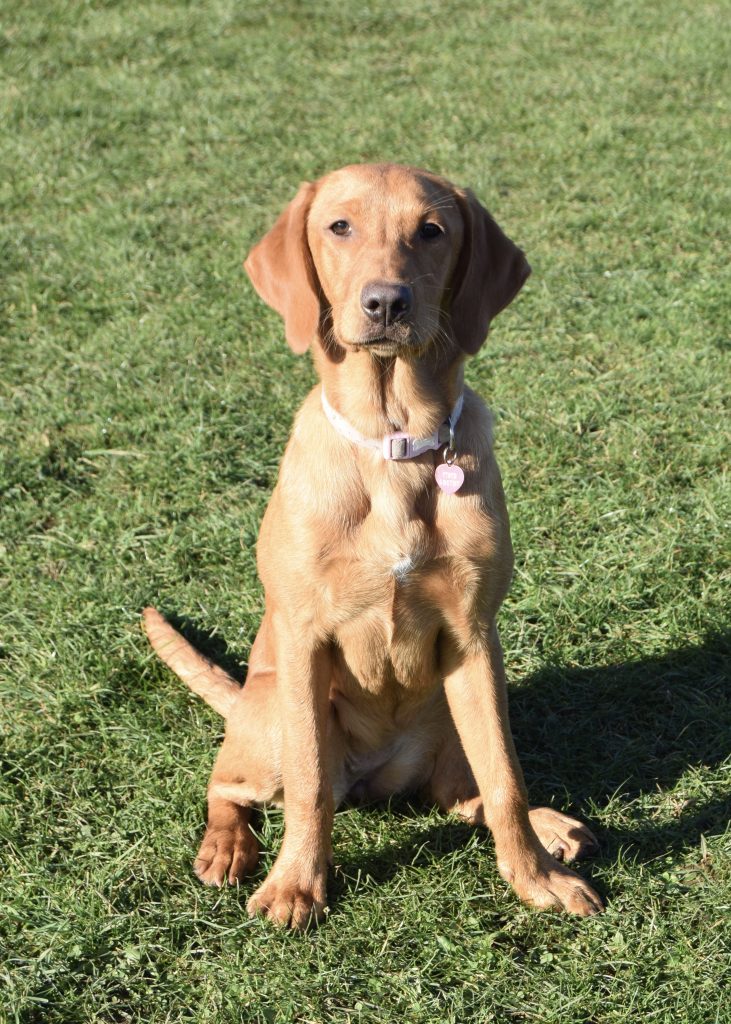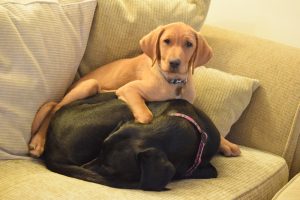 Tilly with her Mum Maggie.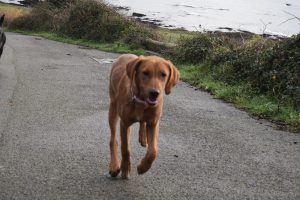 Health Tests
DNA Tests : Clear for PRA, EIC, CNM, HNPK, SD2 and  LPPN3
BVA Hips 5:5
BVA Elbow 0
BVA Eye Certificate, June 2020 Clear/UNAFFECTED
We are very pleased to introduce Tilly, our first homebred, fox red labrador.
Tilly is a beautiful and intelligent dog, very loving and showing a lot of promise.  We have been doing gundog training with her which she has picked up really well as she has a keen nose!
Tilly has had her first litter of puppies on the 8th April 2021.    Tilly is being an amazing mother to her 9 puppy's!