Our journey has been a busy one, so as most of the puppies left from the age of 8 weeks, we had a puppy leave at 9 weeks and the last puppy will be going at 10 weeks.

So all of the puppies were due to be wormed at 9 weeks, so I hope this has gone well for everyone!

Here are some videos that are from before they were 8 weeks old and through to the weekend. (Im still working my way through them all!).

I love the puppies with all my worth whilst they are with me, to my peril and detriment of my feelings I treat them like they are my own pups (to keep). I have done as much as I physically can to attempt some safe socialisation for them. This has involved either carrying them around the block or taking the last two puppies out in the pushchair.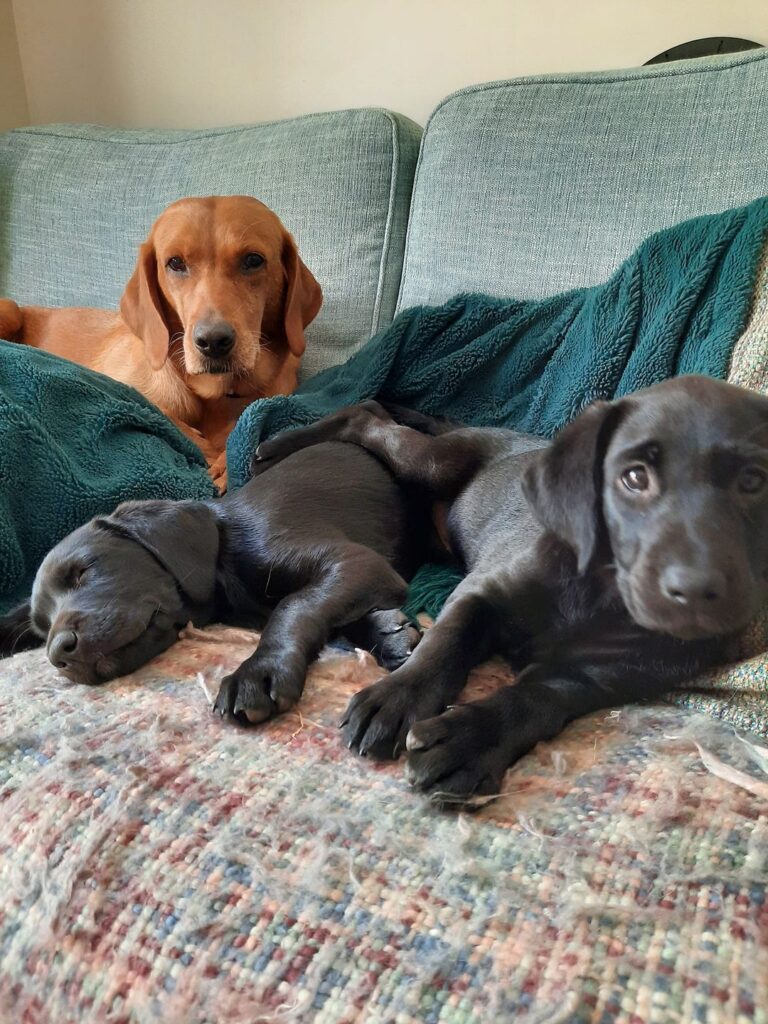 Videos –

Play, sleep = cuddles
Little Cutie
Lucy loves the puppas
one by one the puppies leave
Puppy asmr
Its oh so quiet
Having a lazy day
Cuddle up to Mumma
Bubblicious puppies
Wilma preparing the pups for the big doggoes
Wilma and Miss Orange