Care Notes – First Aid Essentials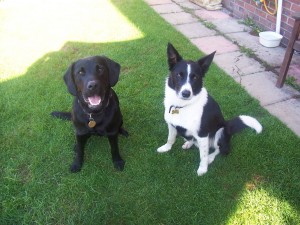 Basic First Aid Equipment
I always keep a variety of treatments in my first aid cupboard.
Accessories
A selection of bandages, cohesive, soffban and vet wrap, Melolin to cover wounds if necessary.
A pair of curved ended scissors ("blunt blunt")
A pair of sharp ended scissors ("sharp/blunt")
Tweezers – specifically for ticks
Forceps for removing foreign bodies (therefore need to be clean – and not used on ticks!)
Caustic stick – if you cut your dogs claws, use this if you accidentally cut your dogs claws too short.
Iodine – dilute when using!
Hibiscrub – dilute when using!
Hydrogen peroxide can be used in certain cases to clean a wound. DILUTE the hydrogen peroxide FIRST! (50:50 hydrogen peroxide and water in equal measures)
a couple of 10ml syringes, useful to aid with syringe feeding or squirting hibiscrub solution at a wound.
Remedies
Aloe Vera Gel (for cuts and minor rashes)
Arnica Homeopathy (to help encourage healing – ideal after surgery or with wounds).
Echinacea capsules – to promote dogs own immunity.
Green Lipped Mussel Tablets – an anti-inflammatory/pain relief.
Omega 3 – is great for healing wounds.
Honey – Natures antibiotic! Energy boost and helps boost immue system.
Nutri plus gel – great for dogs after an episode of illness.
Natural Yoghurt is great for helping treat diarrhoea.
Treatments
Kaolin (childrens) for diarrhoea (I would only use kaolin for two days maximum 1ml per kilo bodyweight per 24hrs.)
Oral rehydration powders
TEP powder for ear problems.