The puppies have had a few minutes in the garden, they always cry as it is so very strange for them.
I felt so mean – as I then wormed them before I bought them in, but I put them straight on to Maggie so it wasn't all bad!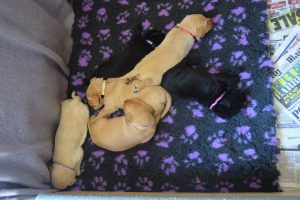 Click here for their video of the puppies first time in the garden.
The Puppy gallery has also been updated.