The puppies are almost a week old and already I have three of them reaching their target weights.  The others are also gaining weight steadily, so I am very pleased with all of them.
In a few days time I will have to be trimming their claws so they don't hurt Maggie when they are feeding.
I have uploaded photos into the puppy gallery
Mr Orange….. (too cute!!!)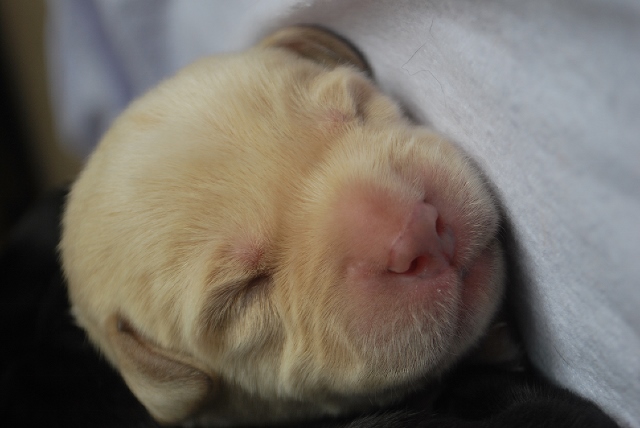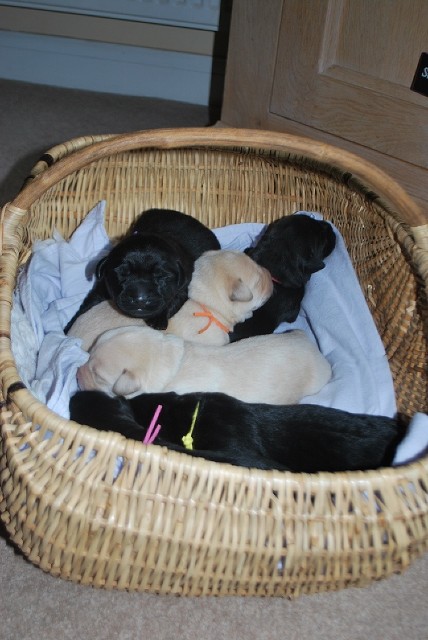 A basket full of puppies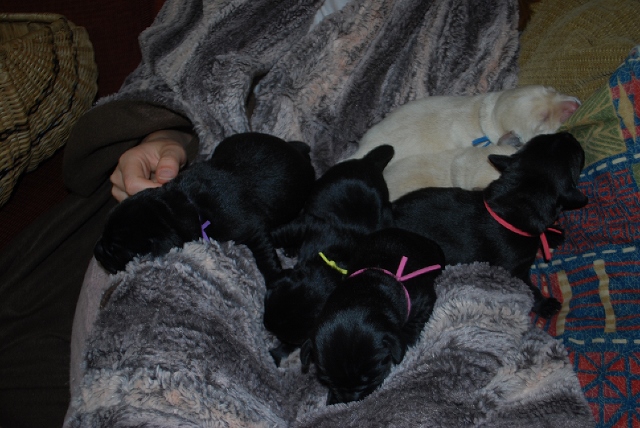 What could be better than a lap FULL of puppies!!
and finally….. Grandma Molly has been allowed a closer look…