I am weighing the puppies every day to ensure they are putting on weight, so that I can be on the ball should they not be thriving.  They are all doing really well.  Putting on roughly 2oz per day, with one of the pups putting on roughly 3oz a day!   This pup I have named Humphrey the Heffalump!  He is going to be a big boy judging by the size of his paws.
It is hoped that newborn puppies will double their weight in a week.  Humphrey I think is going to meet his target tomorrow! (Bless him!).
Maggie is looking so at ease with her puppies it is a real joy to see her embrace being a Mother.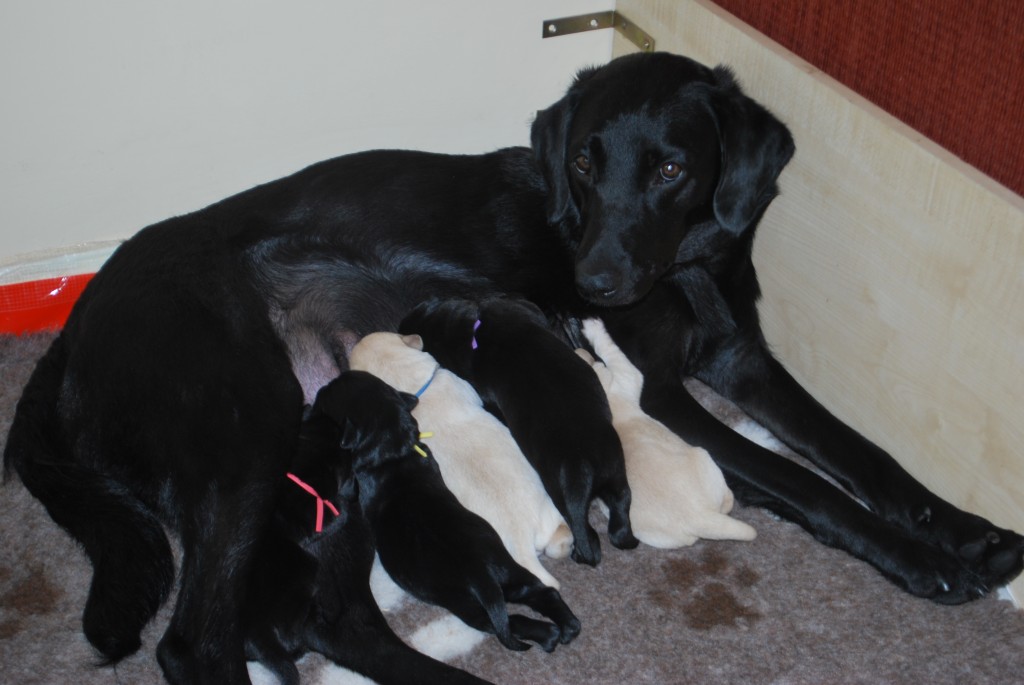 Once we have reached the target of doubling their birth weight, our next milestone is to see the eyes to open.  I cannot wait to see their little eyes peeping back at me.
I have uploaded pictures into the puppy gallery.
Here are a few videos of our little treasures.  We have named them collectively as The Minions!
a basket full of puppies.  (Cant think of anything better to put in a basket!!!)
Singing Puppy. I simply adore this little pup!