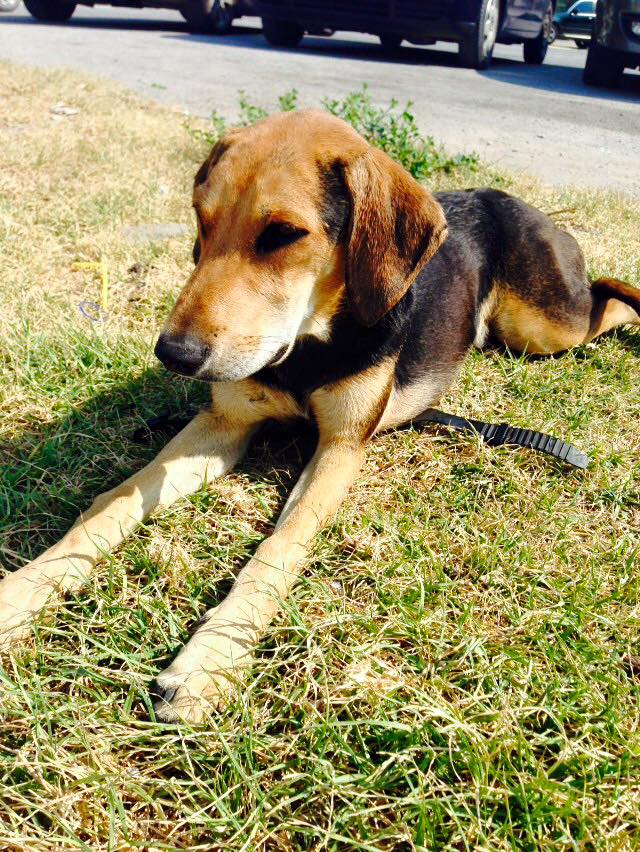 As everyone knows how important it is to me – the welfare of animals, I regularly do my bit in supporting local dogs homes or in the past have taken in stray dogs (which resulted in me spending a lot of time, effort and money in their recouperation).  I have taken in all kinds of animals from ducklings, baby rabbits to lambs.  I love to care for them and do all  I can to ensure they thrive.  I gladly take in animals to ensure they have a safe future.
My newborn puppies will all have the privilege of good homes with lovely new owners and the support from me in ensuring that good advice is given regarding their welfare.  Monday potentially if left as she is, a stray in Greece will not have that benefit and will have numerous litters of puppies.  She wont get the care she needs and nor will her puppies.  This breaks my heart to consider this fact.
Monday's plight has touched me for different reasons, it is because my friend has taken on the same ethos that I do in helping care for Monday.  There is a big difference though – Monday is in Greece and it will involve a lot of money to get her back to the UK to start having a safe and secure future.
I appreciate we cannot help all animals, all the time.  I like to think I always do what I can.  I feel very proud of my friend for taking on the huge responsibility.
If anyone can offer a donation of ANY amount to help secure Monday's future we would all be very grateful indeed.  A donation of just £1 is all we are asking from anyone who is reading this post.  (though of course if you are able to do anything more than the £1 then that is fab!).
please – if you can – paypal maccadesa@yahoo.com
There is a facebook group set up called "A Dog Called Monday" you will see how much hardwork Lisa is putting into training Monday and giving her all the appropriate care she needs.
It is SO true that every little helps!
Thank you my Marchstone followers!