Time is going by so quickly.  It is hard to think this time six weeks ago we had newborns!
They are having so much fun enjoying new experiences in the garden and learning how to play with each other which does mean they have to learn to understand body language of the puppy they are playing with!
Here is a rather cute video – you need to play it with the volume up as loud as you can.  Mr Purple has hiccoughs!
Turning heads….
Mr Blue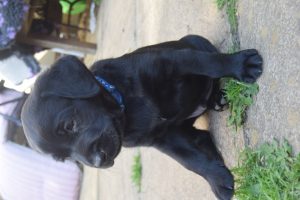 Miss Yellow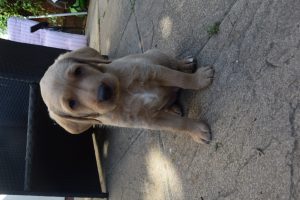 Miss Pink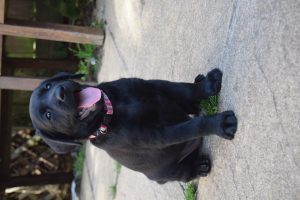 Miss Lilac (less than impressed by the photographic session)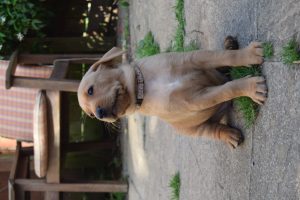 Mr Purple (swing head back to the right!)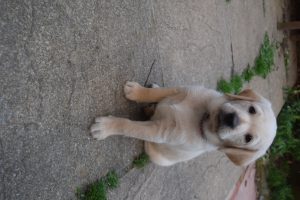 Mr Red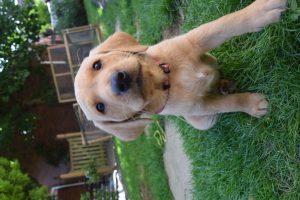 The puppy gallery has been updated.
We have been enjoying watching Maggie play with her puppies, as she is managing to gain some respect from the puppies, this has enabled Maggie to play without them constantly feeding from her.  It is a joy to watch her moving the relationship on from being the provider of milk, to mother earth – loving and embracing, whilst also teaching the pups boundaries.