The puppies are becoming quite lively, they like to be rush about at my feet, so moving around is quite tricky.  They are really enjoying time in the garden, and playtime in the living room.  They are learning how to play with Maggie.  It is a steep learning curve for them to see Maggie as anything but a milkbar.
The toilet training is going well – it is a lot hard work getting all six puppies in and out quickly….. it is so important to get the message through that the first wee of the day is done outside!  We are making progress.  Im happy that many times after the puppies have been playing, we put them out after ten minutes play and the majority as doing a wee as soon as they get outside.  I feel rather proud of the progress they have made.  (just like a Mum thinks their child is the BEST child at school… well I don't like to say it so publicly… but my puppies ARE the best!)
The other good news is that Maggie has turned a corner with finally gaining some weight.  She still has some way to go but at least her ribs are not as prominent now.  So sardines are the way forward (along with all her other meals!)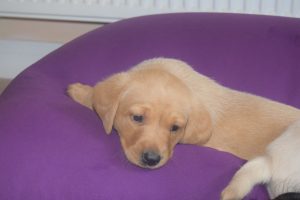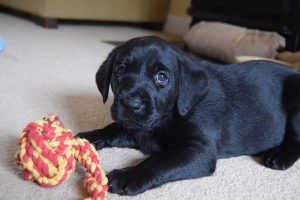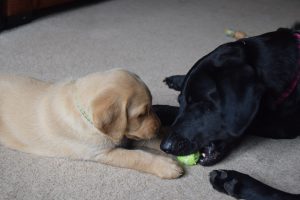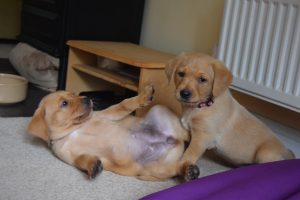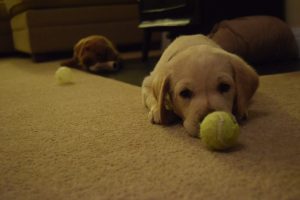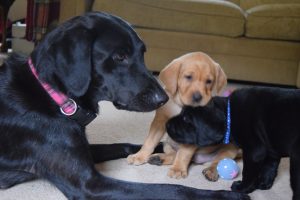 Here are some videos from the last couple of days
The gallery has been updated.
Footnote – to buyers.  It will be compulsory to purchase a bean bag for your puppy.  They love throwing themselves into it!