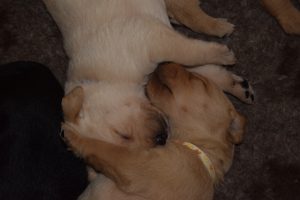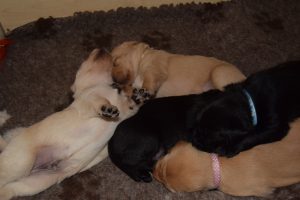 The puppies are finding their feet and their voice.  So sweet hearing their little woofs.  They are all having early play movements.
I have had to clip their claws again – already, it isn't my favourite job as the puppies do wriggle even though I try to do it when they are asleep!
I have added photos to the photo gallery.