This is my favourite photo of the day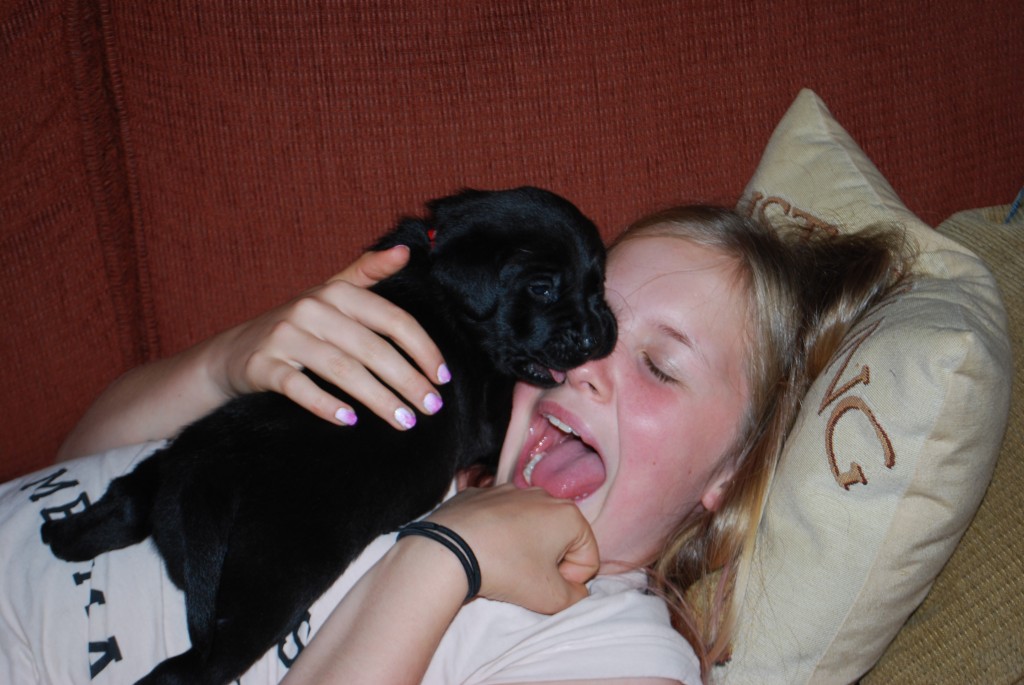 The puppies are gathering pace with their walking abilities.  Certainly getting more stable.  We are trying to get them out for toilet breaks at every opportunity.  Progress will be made as time goes on, making it all a more natural process for them.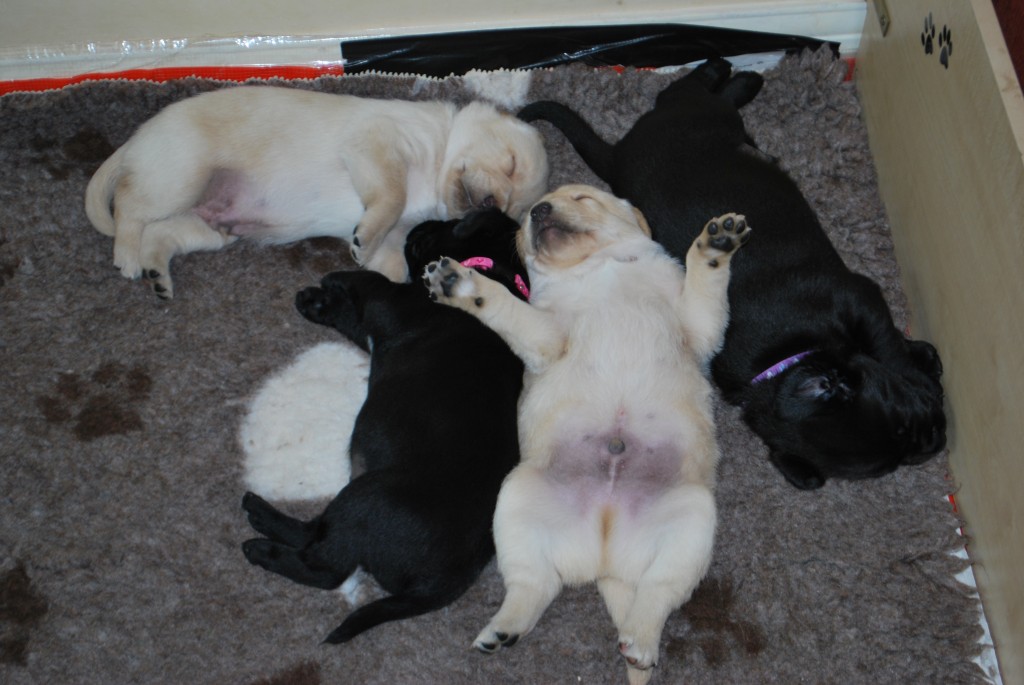 A common sight in the "puppy pot" Mr Orange is a Melvin!
Some good news – I have been in touch with Farlap Photography who has taken photos of Maggie and her siblings when they were 7 weeks old.  I am hoping to be able to have another photo session
Here are a couple of videos from today
Miss Pink playing with a dog toy!
Puppy dog tails (pay attention at the end!)
I will be uploading photos into the gallery