Lots of cuddles and playtime.  The puppies do like to play rough and tumble with each other and have been trouncing the toys!  They are well on target with learning how to play with each other.  I had also forgotten to mention we have had some barking amongst them – it is s funny as they don't seem big enough to bark!
They have been in and out of the garden – with some success on the timing of going for wees outside!
This is my favourite photo of the day!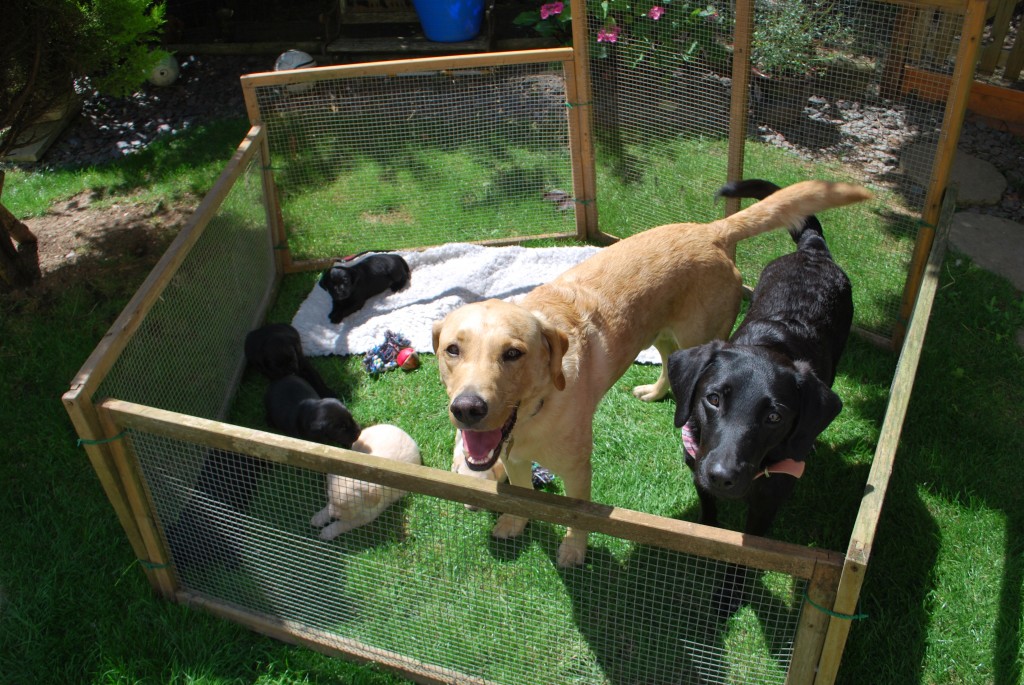 I have uploaded photos into the gallery
Here are a few videos: