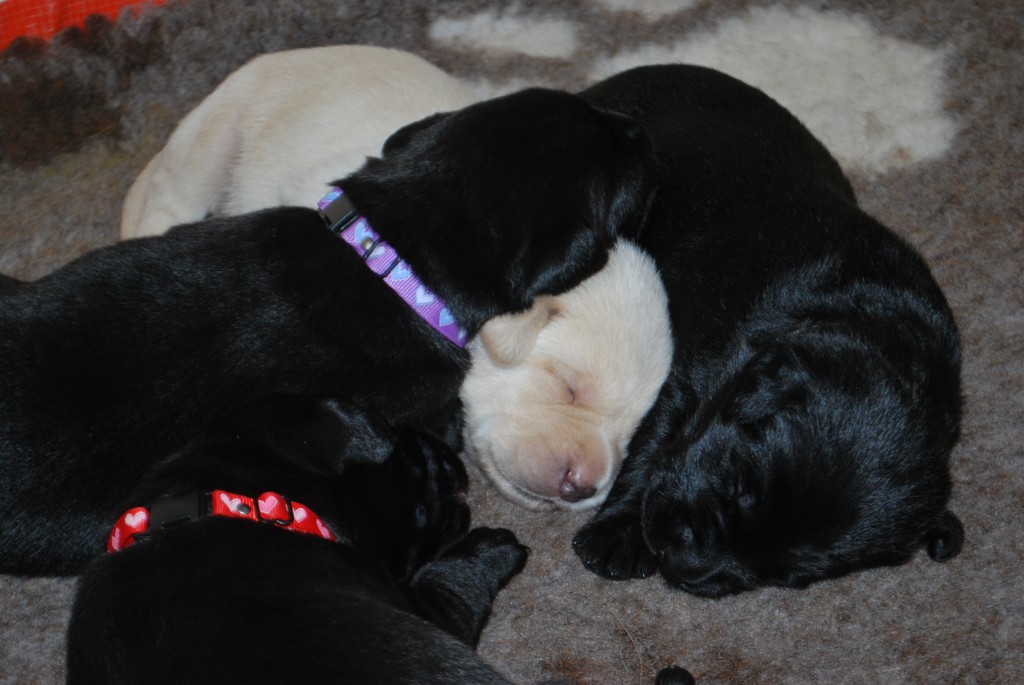 It is always a pleasure to update a dairy with developmental stages being reached.
The eyes are opening up (having kept me waiting a few days, I was convinced they were about to open up within a couple of days!) I can see the little eyes peeping back.  I cant wait to see the pups looking back at me properly.
The puppies are making positive steps in the right direction – they are all making such great efforts at lifting themselves off the ground.
All of the puppies are in their second stage collars now – with Miss Pink completing the set!