Our beautiful babies – Maggie is doing a wonderful job of raising her puppies – they are putting on roughly 2-3 oz a day.
Today I had to clip their claws for the first time!  It is amazing how quickly they grow!
The eyes haven't opened yet, so with care I am taking photos of the puppies, so there are only a few added to the gallery….  Maggie is so relaxed with her puppies!  So sweet!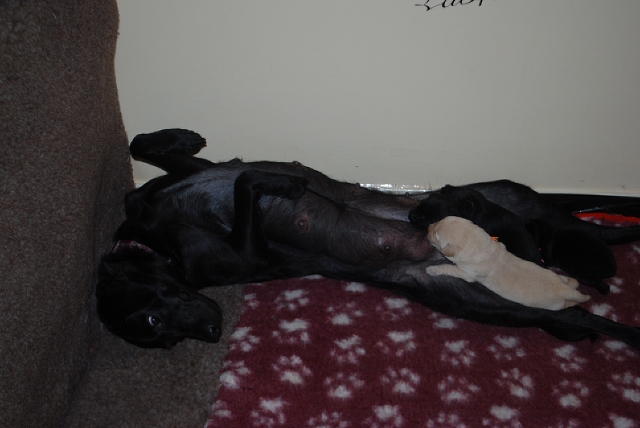 A small video clip of feeding time and also one of Mr Blue having tickles!