fast!!!! I hope you are all ready for mischief with your new bundles!!!!  The puppies are just so funny to watch.  They are playing in the garden so happily "galloping" about!
Feedtime is quite simply CRAZY!
We had a visitor yesterday – which was Bunty – Melvins sister.  She was allowed to come in and see the puppies.  (though Molly "had" to put her in her place first….despite the fact Bunty was being good anyway)  Bunty LOVED the puppies…… she was very sweet with them.
I took quite a few photos yesterday which I have now put in the gallery.
here are a few of my favourites: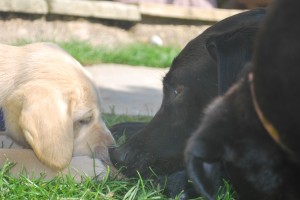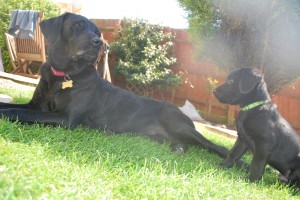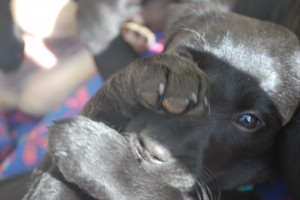 Maggie playing peekaboo!