The puppies are little wrigglers and are getting about by paddling all over the whelping box.  Maggie is settling into being a Mummy really well.  I am so proud of her.
She is very relaxed with them in the whelping box, feeds them, then when they are asleep she will whine and then poke them to check they are ok!  Bless her.
Grandma Molly is very keen to meet her Grandchildren, Maggie is not quite ready for visitors though!
Here is a picture of Maggie with her beautiful pups.  A picture of contentment!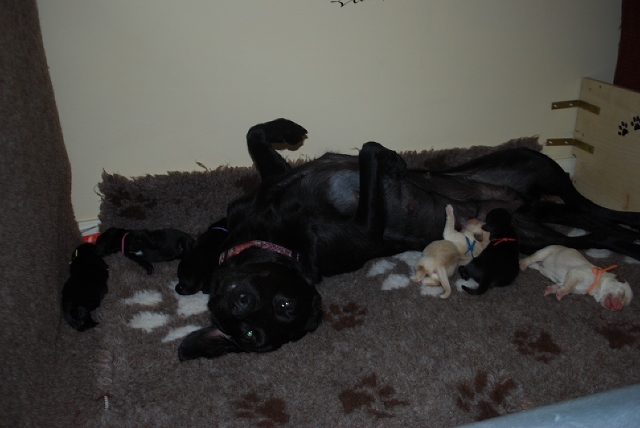 Here is Mr Yellow being weighed!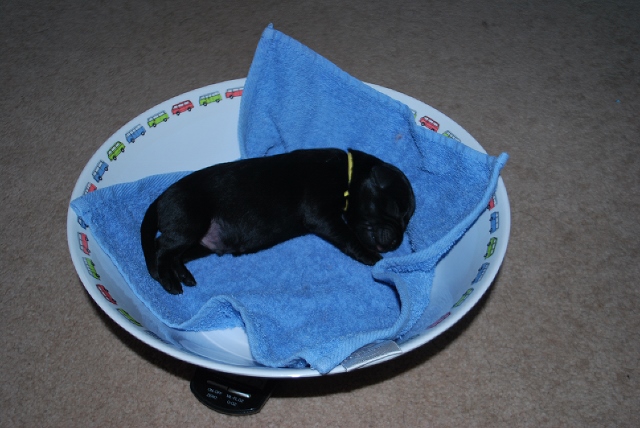 I have added more photos to the puppy album