The sun was out and it was a lovely dry and warm day!  Which is perfect for the pups!
The pups have had plenty of time in the garden playing today.  they have really enjoyed racing about the garden, particularly with their new friend Hollie.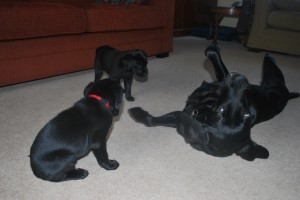 Molly playing with her puppies!
(I have added more photos to the gallery, I do have some videos to load up….. but it may take some time!)