The pups have turned three weeks old today.

The day starts with a roll call! This is when I check them over and weigh them. I have been weighing them daily for the past 3 weeks, from this point going forwards I will be weighing once a week.

We have introduced them to puppy mousse. This is a guarantee for cute puppies being covered in food needing a bath afterwards. I am pleased to say they all enjoyed their first meal! Here is a little video of their introduction to food.

The puppies have had their first experience of going in the garden. As their world has been the whelping box up until now – it can feel overwhelming to have the sense of so much space around them. They took to the garden really well. They were only outside for about 3 or 4 minutes as it needs to remain a positive experience for them! This will be the start of their toilet training once they are used to being outside. We will now be using the next few days to get them used to the garden – where they are outside for only a few minutes at a time. Then depending on the weather and how the puppies are enjoying the garden, the timeframe in the garden will increase as we will be able to pop the puppies out more frequently which will be tied in with – every time they wake up, every time they have a meal of puppy mousse (which in time will be soaked kibble).
Garden video clip 1
Garden video clip 2
Garden video clip 3

Today is also worming day! So fingerscrossed for tomorrow morning!

Photos are added to the gallery !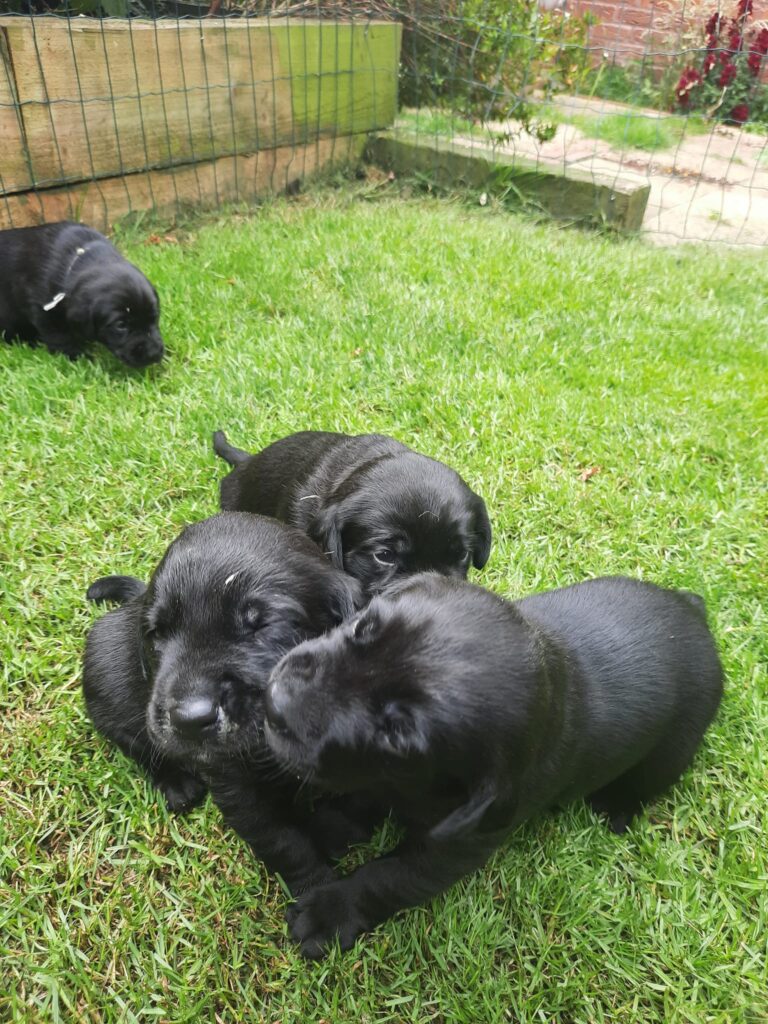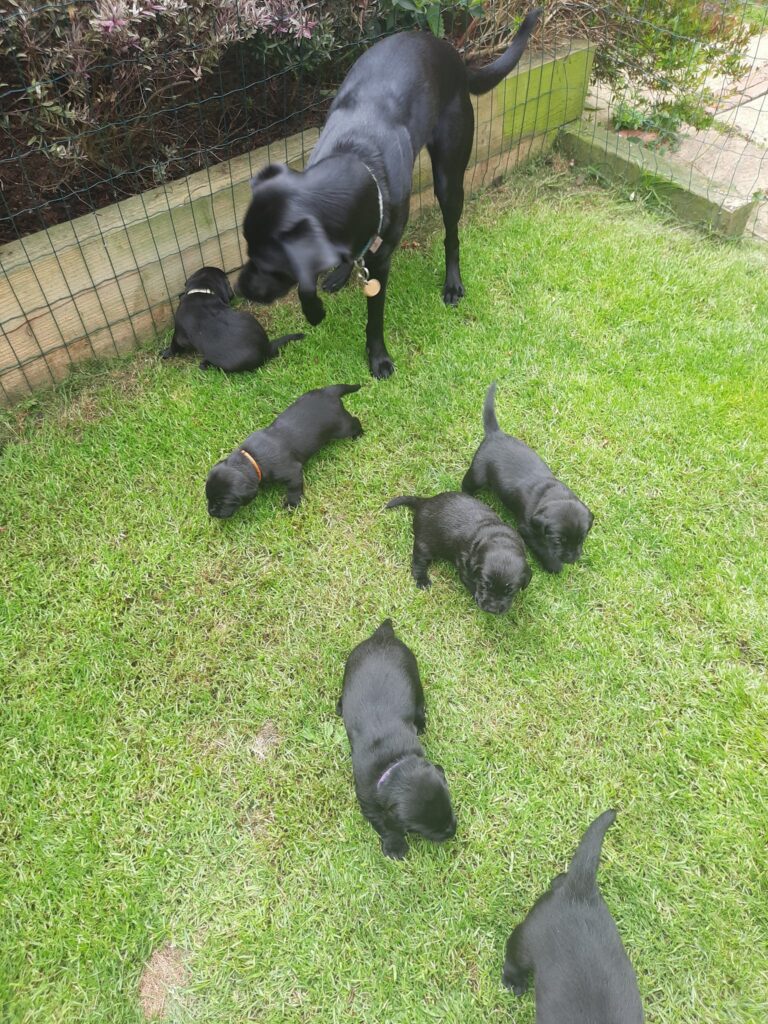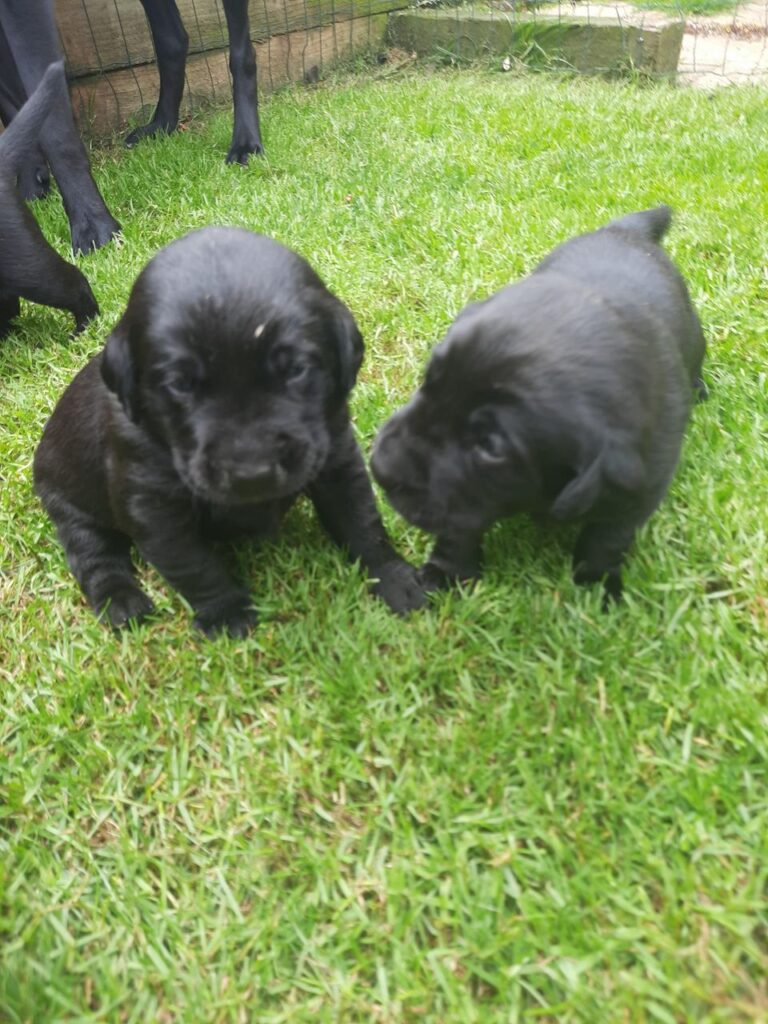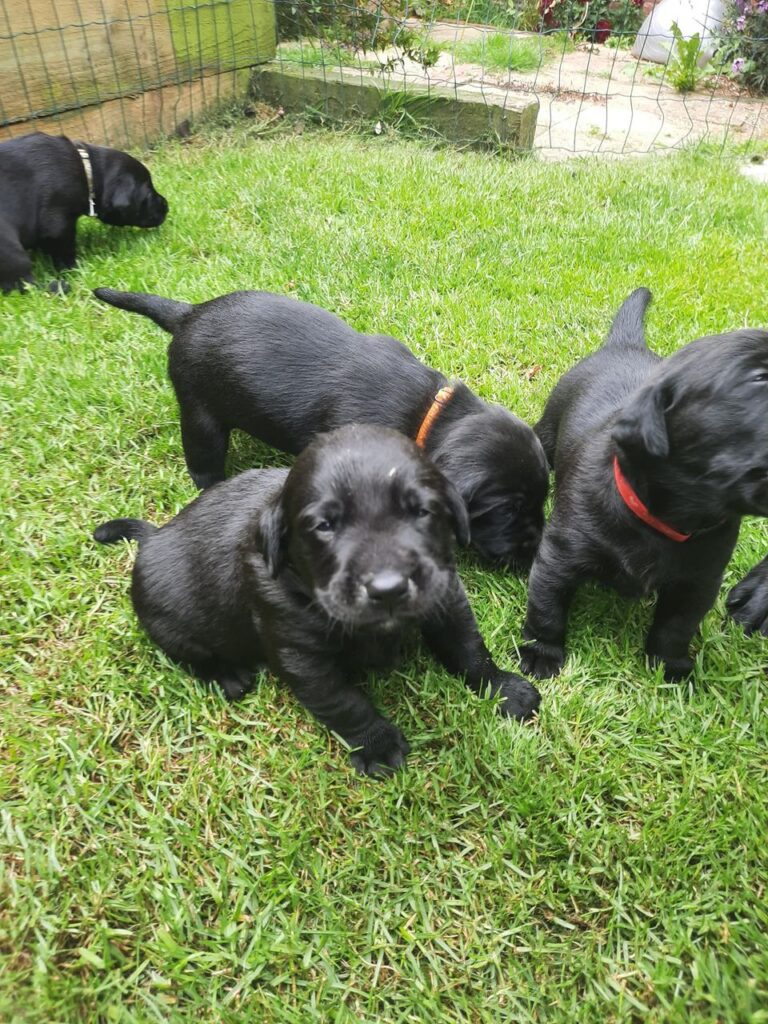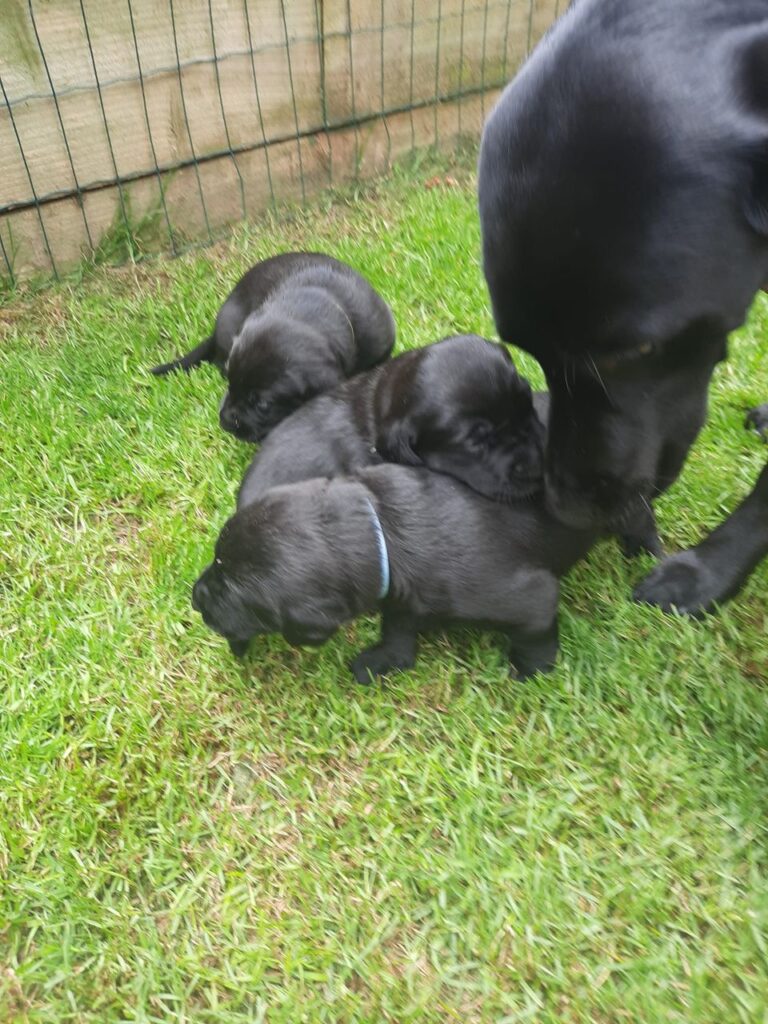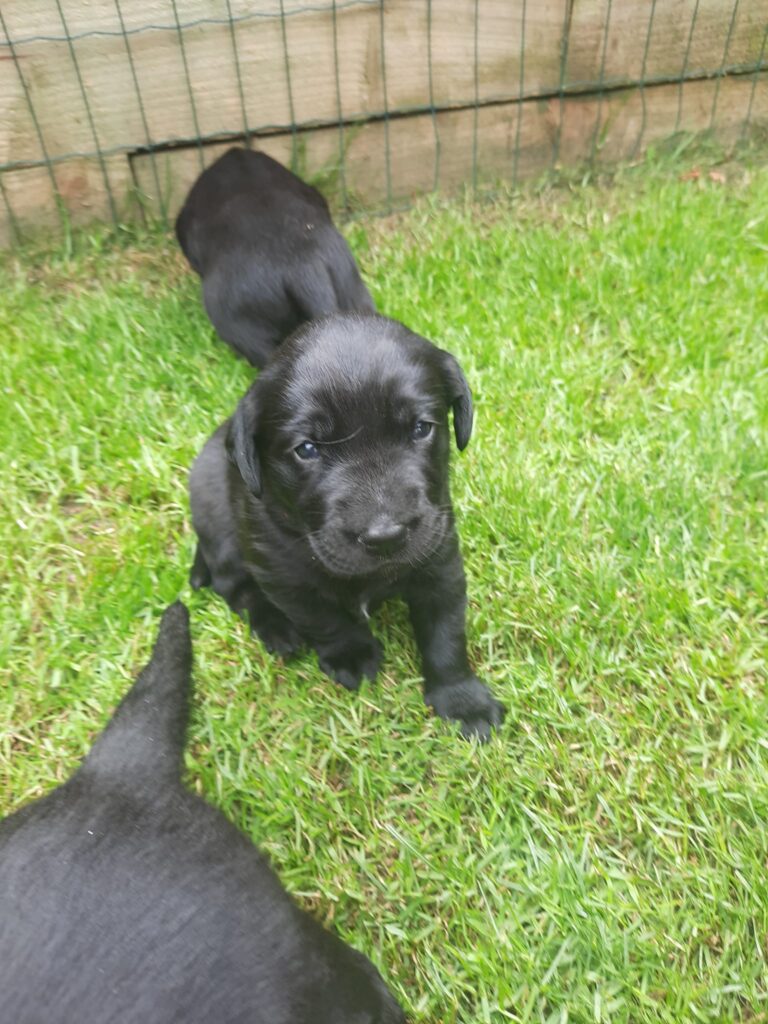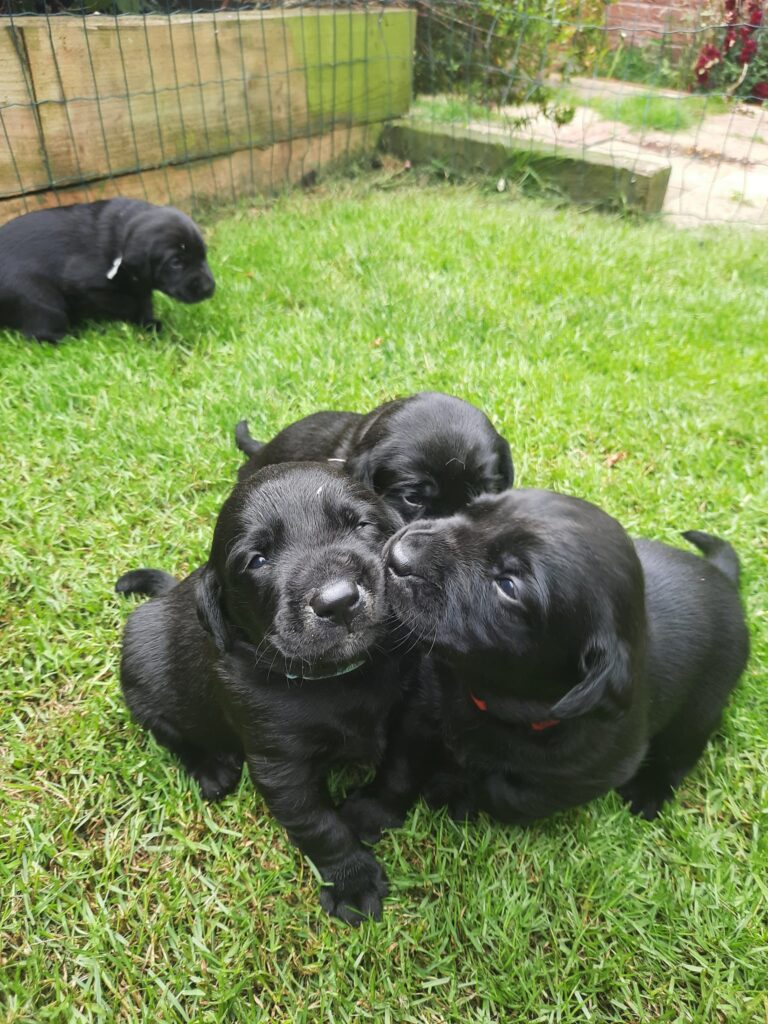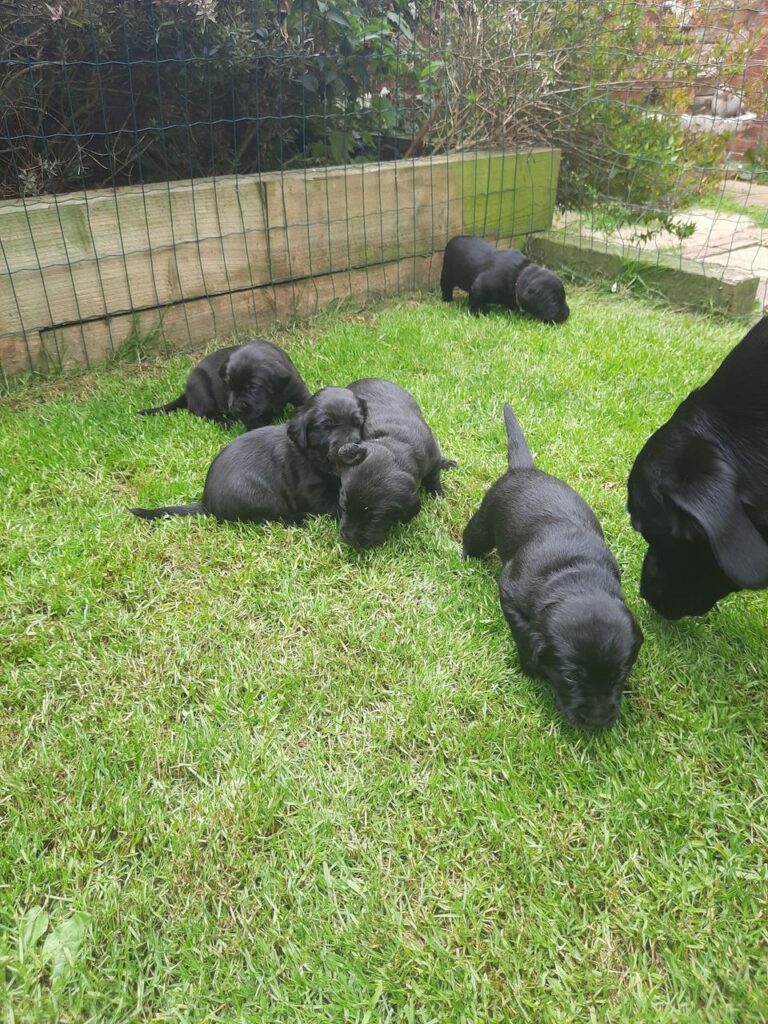 3 weeks old on the 18th June (diary entry submitted on the 19th June)