Darling Puppies – the past seven and a half weeks have gone so fast, I can't believe we have reached the day for microchipping!  (not a day I look forward to).
A few sweet photos…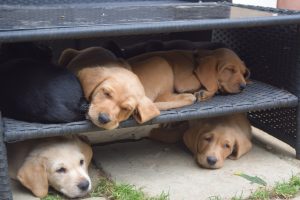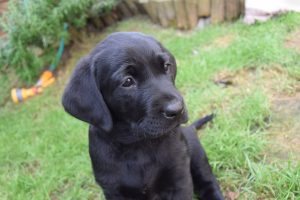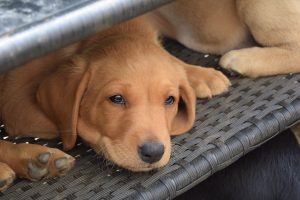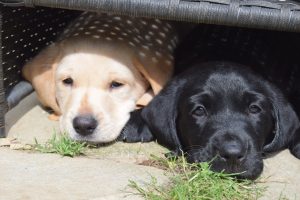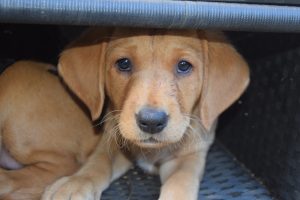 The puppies have all now had two trips around the block – they are enjoying taking in new sights, smells and sounds.
They are now weaned on to Royal Canin Junior Medium.  Initially they start the weaning process on Royal Canin Starter, but as they will need to be used to Royal Canin Junior in their new homes, I started the change over from Starter to Junior at the age of 7 weeks.  As from today they will be having 100% Royal Canin Junior.  They are loving their food (typical labradors!!) and have good poos too (providing a great clue as to how the food is working for them).
The puppy photo gallery has been updated.
Here are some videos from the past couple of days.
Our dressage puppy….Miss Pink gallops
Division of black and yellow puppies
Maggie getting down with the kids, featuring the dressage puppy!