Today has been rather wonderful to see a relationship blossom from Mummy to being seen as only the provider of milk, but the Mummy who teaches the pups how to behave!
Maggie has had some special time playing with her puppies, Granny Molly was also on hand to give Maggie a break and Lucy the cat made an appearance too.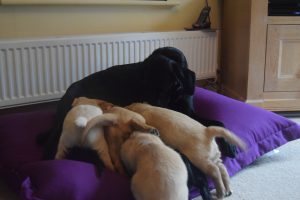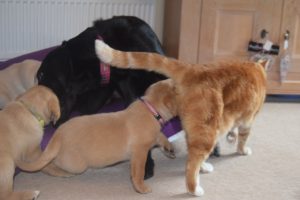 Granny with Miss Yellow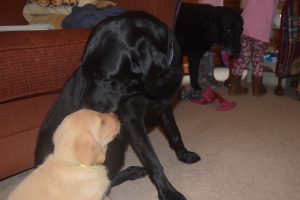 Mr Blue meets Granny, Mr Purple hangs on to his Mums tail!
Puppies playing with Mum, featuring Lucy the cat
Photos have been added to the gallery.