We have had a few visitors today, so lots of cuddling took place!
Katherine came home and got to see her puppies after being away for a week.  A week is such a long time in the development of pups.  When she left they couldn't walk, they didn't have their eyes or ears open.  She returns to them being able to walk (albeit wobbly) their eyes are open and their ears are opening up!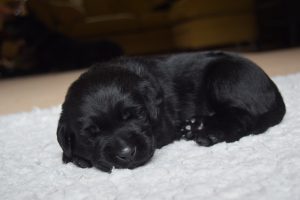 Mr Blue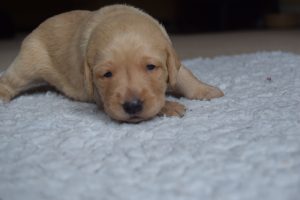 Miss Yellow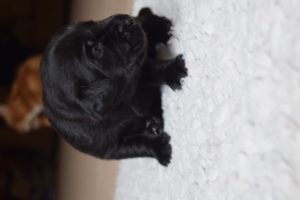 Miss Pink (apologies tried to change the orientation of the photo)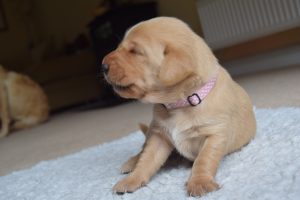 Miss Pink (our girl Tilly).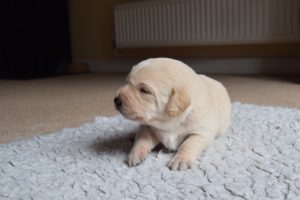 Mr Purple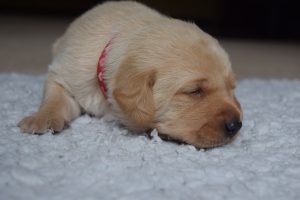 Last but not least… Mr Red
I have take a repeat photo of the puppies in the Marchstone Labrador Crate,  this photo was taken today after the pups were weighed earlier.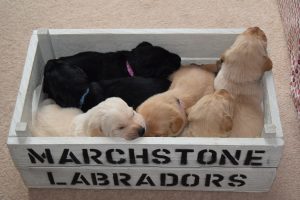 See how much room these chubsters are taking up!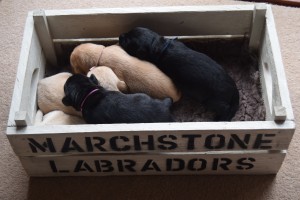 The second photo was taken a week ago!  Look at the space that was available!
I have added photos to the gallery
video 1 Feed Time
video 2 Sweet Dreams Puppies!
video 3 Puppies with early play movements – check out Mr Red wagging his tail at the end!
I love seeing the new little developments with the puppies and seeing Mr Red wag his tail is a delight!