Yesterday marked the puppies being a week old!  They are growing so quickly that now they don't feel so small when I pick them up and they feel like little chunky monkeys!
At 6 days 3 of the puppies had reached double their birthweight – at 7 days the remaining 3 puppies hit their target weights too!
At this age all they do is sleep and visit the milk bar!
This is them just after their weighing!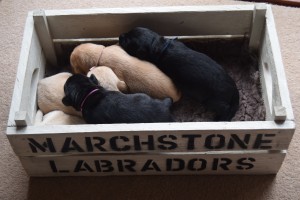 Crawling all over Mum!
Sleep time….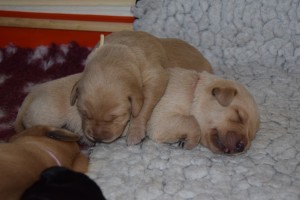 Keep an eye on the puppy album for new photos.