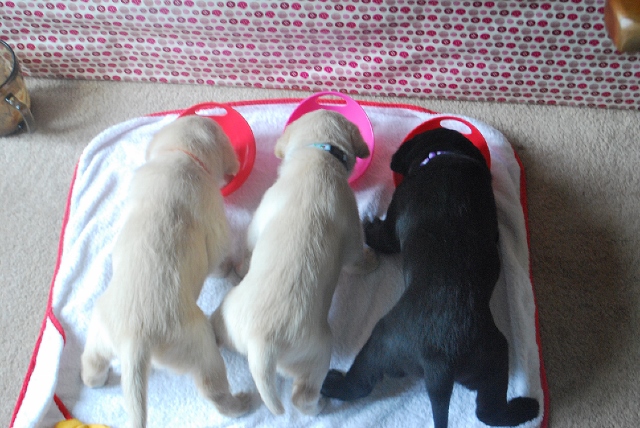 The puppies are making good progress with their weaning, they had been a little slow at working out how to lap their meal, but Im pleased to say they are eating with vigour!
The weather has enabled the puppies to spend a little longer in the garden and I am really pleased with how they have taken to being in the garden.  They are in and out of the garden frequently to try and ensure the correct message is put across.
Today they had a bit of time exploring the garden, it was nice to see them taking it in their stride.
Today a lovely family have chosen their puppy – Jake – Mr Yellow.  The family today had a nice time with them in the garden, watching Melvin loving his nephews and nieces too.  He was busy giving them all kisses!!
A few videos from today
photos have been added to the gallery