Maggie and Molly have been in the whelping box at the same time with the puppies.  It was so lovely to see that Molly was allowed to enjoy the puppies.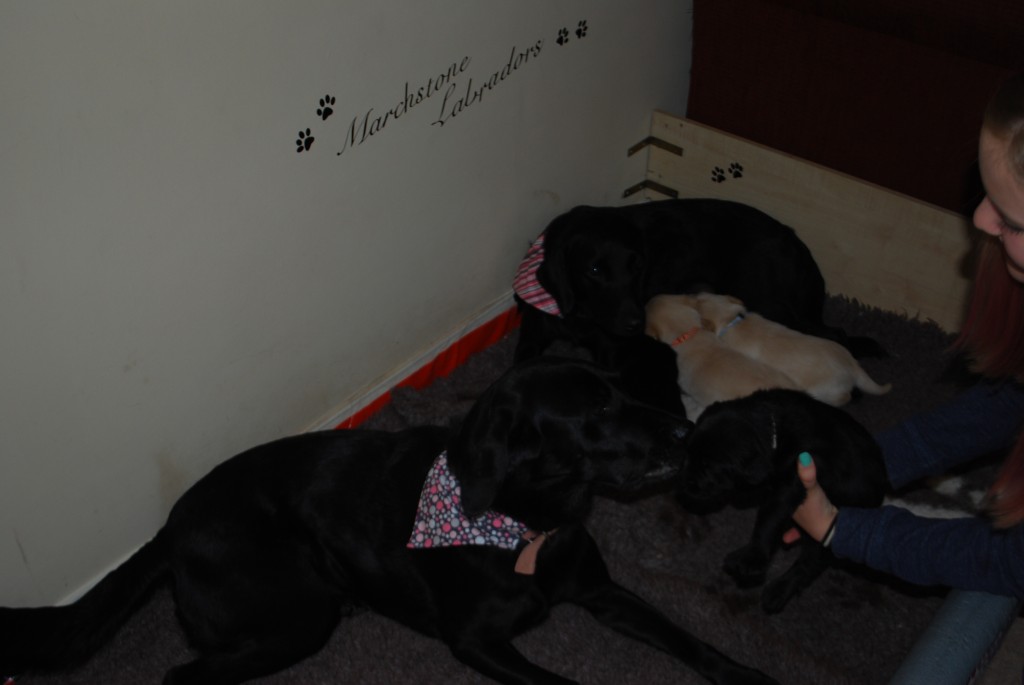 It is a wonderful thing to witness, Molly automatically had respect for Maggie.  She hasn't tried to overstep the line once, today something had changed within Maggie as Molly just popped into the box and started licking the puppies.
I feel really pleased for Molly as she has been able to enjoy a little bit of quality time with Mr Orange.