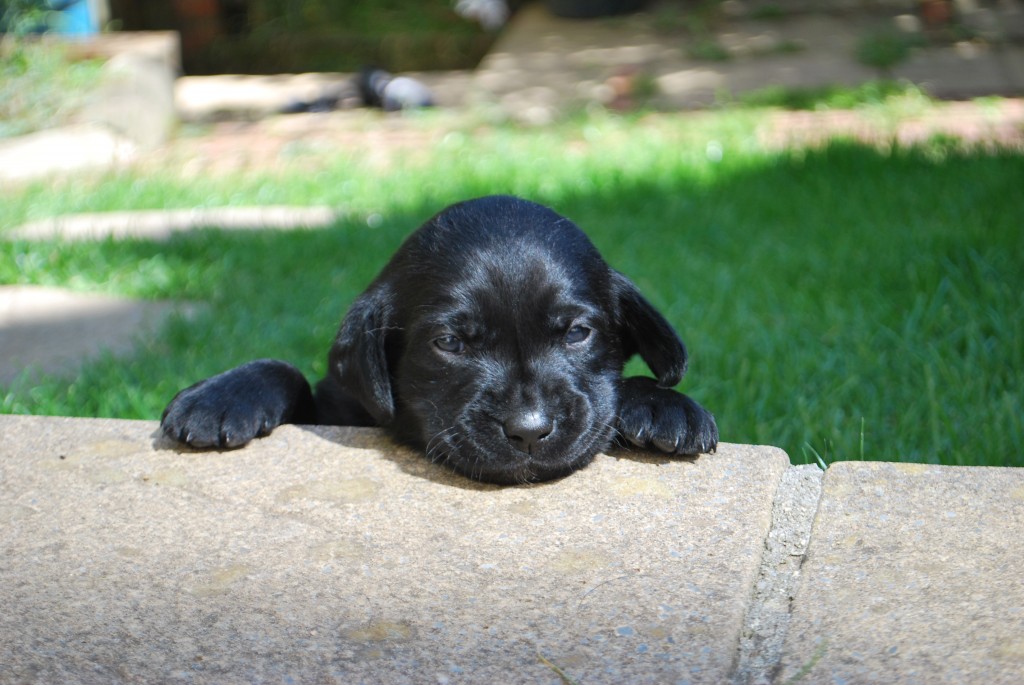 Miss Pink in the garden!
The puppies have spent time in the garden. they were actually quite adventurous which I was surprised about as that is usually on the second or third time in the garden that I would have expected to see brave puppies exploring.
Then we had to do the dreaded worming – the puppies were not impressed and I am hoping things will be ok with their tummies in the morning.  I will be giving them a little natural yoghurt this evening to try and pre-empt any problems.
photos of the puppies in the garden have been added to the gallery