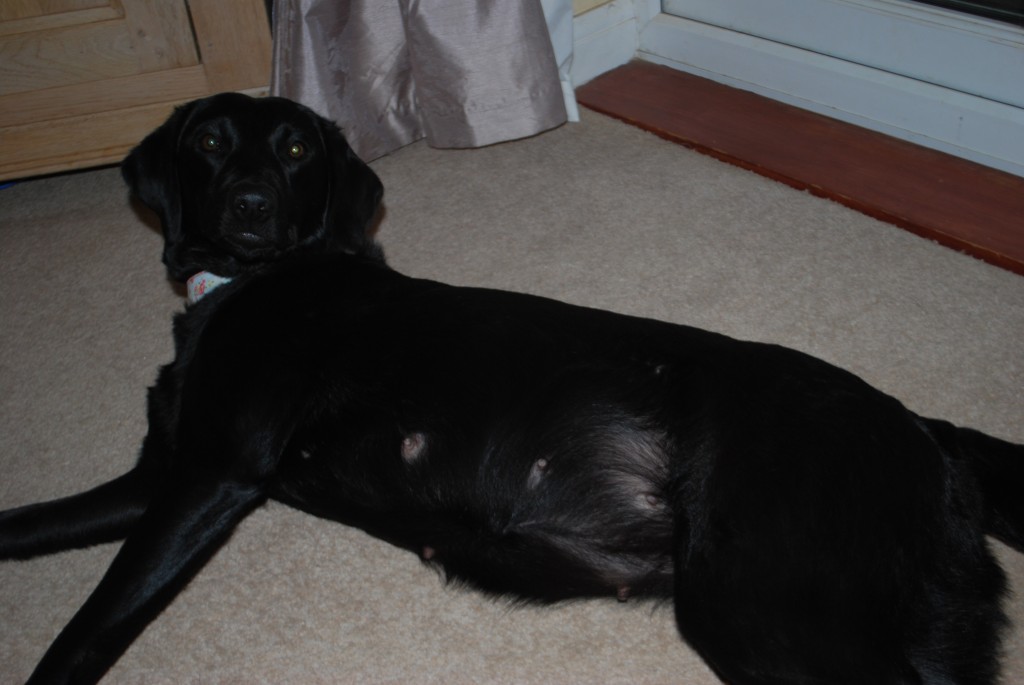 My last update Maggie was five week pregnant when the embryos were approximately 35mm long,  the eyelids and ear flaps would have formed.
The above photograph was taken when she was 5wks and 1 day!
As Maggie is getting bigger, she has started to slow up already.  Her Mum Molly didn't actually slow up until just before the birth so it proves the obvious that all dogs are different with Maggie being no exception.
We have been busy ordering Maggie's special food, which is Royal Canin.  We will also be weaning the puppies on to the Royal Canin.  I shall start changing her on to this new diet from next Tuesday.  I have also ordered milk in case we need to feed the pups ourselves.  I have a few other things to get for Maggie and the big day to ensure that all runs smoothly.
The photo below has been taken today.