Maggie has had an absolute hoolie out on her walk today!  She wasn't at all scared she was off investigating straightaway!  Maggie went bananas racing about.  She has spent quite a bit of time in her bed as a result.
Maggie is doing really well with her toilet training, asking to go outside and has been clean throughout the night for four nights now!  So we are all pretty pleased at how she is developing.
Here is our first Marchstone family photograph.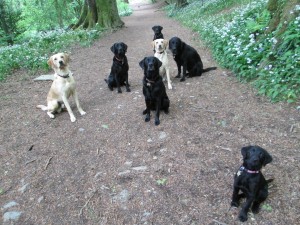 Here she is with Katherine before school – for a quick walk around the block on her lead.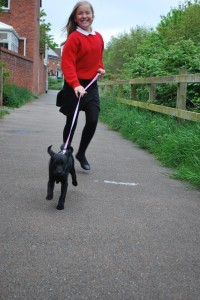 At this stage – as it is her first experience of being on the ground on the lead, you need to let them just get used to it all first.  So I don't tend to do any correction for pulling – this will all come when you know your puppy is happy to be outside and walk with confidence!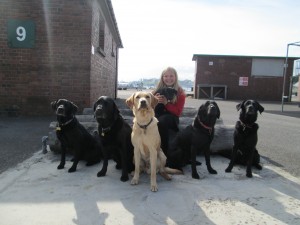 Katherine and the woofs!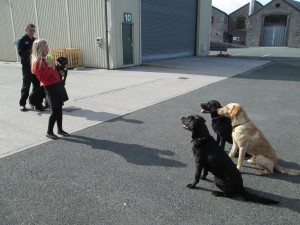 A quick bit of training with Katherine!