Puppies are 9 days old today!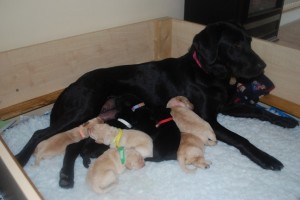 It wont be long before we are reaching the milestone of eyes opening and the pups being able to take their first proper steps.  I can see they are getting stronger at being able to push with their legs to help support themselves!
Today has been time for clipping the puppies claws as they have become rather sharp and poor Molly's tummy will become sore.